I love to show the similarity between the primates and us humans. The adult apes raise their children, protect and teach them just like we do. But we can also see how their offspring can be mischievous just like our little ones.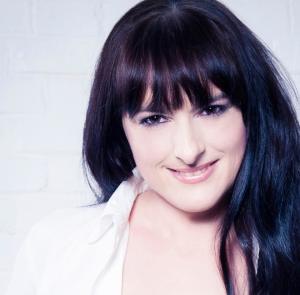 Sonja Probst is a photographer from Bavaria. She loves to capture the similarities between non-human primates and the rest of us. By focusing her lens on the the deep connection between mother and child she has created a poignant showcase that we're not so different at all. Mothers love and care for their babies regardless of primate species. Sonja travelled 3,600 miles between the zoos of Germany and Tenerife for this series.
I try to capture the individual nature of each animal, but it is the helpless ones that pull at my heart strings. These are the ones that are just so cute and helpless.
In the wild, primates and their habitat are threatened by hunting, the illegal wildlife trade and extensive deforestation. Apes are our closet animal relatives; depending on the species they share generally over 90% of the same DNA. Thanks to photos such as these – it's easy to see the emotional presence felt among non-human primate families.
These animals should be appreciated, respected and preserved. They have feelings and sensations just as we do. I try to make my pictures show the apes' vulnerability and the beauty. I hope they touch people's hearts.
They have Sonja, thank you.
Please support Sonja's work by visiting her links below:
500px Portfolio
Order Prints @ 500px
Baby Chimp | Sonja Probst
Baby Chimp | Sonja Probst
Baby Chimp | Sonja Probst
Baboon Family | Sonja Probst
Chimp Family | Sonja Probst
Baboon Family | Sonja Probst
Orangutan Family | Sonja Probst
Gorilla Family | Sonja Probst
Gorilla Family | Sonja Probst
Orangutan Family | Sonja Probst
Baby Chimp | Sonja Probst
Baby Chimp | Sonja Probst
Chimp Family | Sonja Probst
Orangutan Family | Sonja Probst
Baby Gorilla | Sonja Probst
Chimp Family | Sonja Probst
Baby Chimp | Sonja Probst
Orangutan Family | Sonja Probst